Financial Aid Office
Important Notice:
Students! Please read your MySolano email frequently for updates to your Financial Aid status.
New Federal and State Updates: Changes that affect Students
The document Federal and State Updates: Changes that affect Students contains the latest information on the financial aid process and student eligibility. The changes occur frequently, so please check this page often for the most current information.
Title IV Federal School Code: 001292
Financial Aid TV!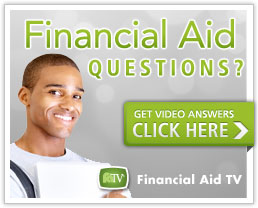 Launched in 2012, Financial Aid TV (FATV) provides current and prospective students and families with instant 24/7 access to short videos that discuss important financial aid topics such as:
Applying for financial aid
Financial aid eligibility
Types of financial aid (e.g. grants and loans)
Financial literacy
Satisfactory Academic Progress
Education Tax Benefits and Credits
Why wait in line at the financial aid office? Click on FATV to get quick and easy-to-understand answers to many of your general financial aid questions!

Introduction: There are three basic types of financial aid
Grants - Awards that a student does not have to repay.
Federal Work-Study - Part-time work earned monthly.
Loans - Money that a student can borrow and must repay with interest.
General Office Information
Office Phone Number: 707-864-7103
Fax: 707-646-2071
Location: Building 400 (Student Services Building), Room #425
Financial Aid Office Hours
FAO Window Student Service Hours:
Phone Student Service Hours:
Monday-Thurs: 9:00 AM – 3:00 PM
Fridays: No Phone Service