Films on Demand
How to access and share
Get to Films on Demand:
Go to the library homepage (www.solano.edu/library), select the DATABASES tab from our search portal, and then choose Films on Demand from the A-Z dropdown menu.

(OR: The direct link to Films on Demand is: http://fod.infobase.com/PortalPlayLists.aspx?wid=150829)

Your MySolano credentials will authenticate you in to the database from off-campus.
Find your video:
Films on Demand covers an enormous variety of subject areas.  Browse its Subject Index to see what's available: http://fod.infobase.com/SubjectIndex.aspx
Sharing a Video:
You can share the "Record URL" as a clickable link, or use the "Share" tab on a specific video to generate embed code for an online class.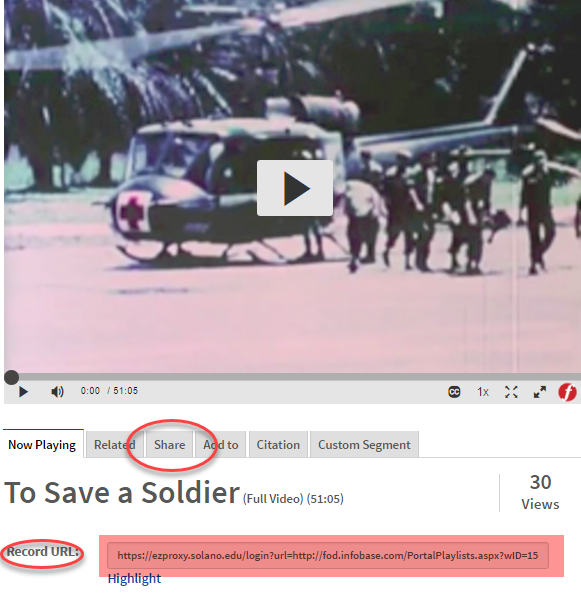 If you embed the Alternate Embed Code directly into the HTML of your Canvas Shell, I highly recommend ALSO providing students with a direct link below that video, in case there are any browser issues with the video embedding.
Need Help?
If you have any questions, or have access issues, please contact a librarian.