Early Learning Center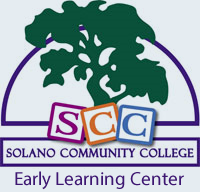 The Solano Community College Early Learning Center offer both full and part day programs for children from age 1 to kindergarten entry, as well as morning and afternoon preschool programs for children ages 3 to kindergarten entry. Priority is given to students carrying 6 units or more and on a space available basis to staff and faculty of Solano Community College. Occasional openings may occur for community based members.
The Early Learning Centers are located in buildings 200 and 200A. The hours of operation are 7:45 am to 3:30 pm and we offer an afternoon preschool program from 1:00 pm – 4:00 pm. The days of operation primarily follow the college's academic calendar with additional days added to for family fun events and other activities.
About the Programs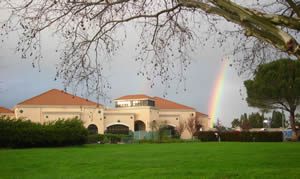 The Early Learning Center Programs are designed to provide a high quality, develop­mentally appropriate and intellectually stimulating educational experience for the children while providing safe, reliable childcare for student-parents. In addition to our excellent staff members, early childhood education students complete their student teaching "practicum" requirement in the Early Learning Center Programs and add their enthusiasm and creativity to the programs.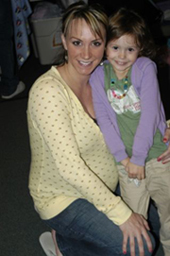 The programs for each age group are interesting and varied. In each program, children follow a planned schedule which includes both active and quiet activities offered both indoors and outdoors in the well-equipped yards. The daily activities feature art, science, math, music, cooking, story time, and outdoor activities. The teachers help the children gain self-help skills, language development, and interpersonal social skill development.
Children are placed in the toddler or the preschool based on their age and maturity. Student parents contract for their child's care based upon their need for services. Each child's days and hours of enrollment are aligned with the parent's school and work schedule.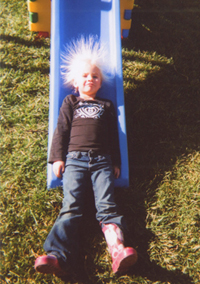 The Early Learning Center participates in the Child Care Food Program. In the morning, a breakfast snack and lunch are served; children staying all day also have an afternoon snack after nap time. The Afternoon Preschool Program serves lunch and an afternoon snack
The Early Learning Center Programs are open to the students, faculty and staff of Solano College. Community children may attend on a space-available basis. Fees are determined by the parent's income and the child's age. Many of our openings are State or Federally subsidized with free or low-cost child care available to low-income parents. Student parents enrolled in six units or more have priority for enrollment.
Parents may place their child(ren) on the eligibility list by visiting the Early Learning Center Office in Building 200 (open 8:00 am to 4:00 pm).
For more information, call (707) 864-7182.