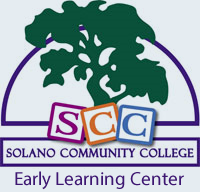 Early Learning Center
The Solano Community College Early Learning Center offers both full and half day programs for toddlers and preschool aged children until kindergarten entry.
Hours and Days of Operation
Fall and Spring Semesters
Monday
7:30 am - 4:00 pm
Tuesday
7:30 am - 4:00 pm
Wednesday
7:30 am - 3:30 pm
Thursday
7:30 am - 4:00 pm
Friday
7:30 am - 4:00 pm
Six Week Summer Semester
Monday
7:30 am - 4:00 pm
Tuesday
7:30 am - 4:00 pm
Wednesday
7:30 am - 3:30 pm
Thursday
7:30 am - 4:00 pm
Friday
Closed
We offer an afternoon preschool program from 1:00 - 4:00 pm following the same days of operation as the full day program. The annual days of operation primarily follow the Solano College academic calendar.
About the Program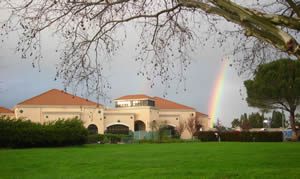 The program is carefully designed and equipped to meet the needs of the children through intellectually enriching child-centered environments where children have the opportunity to explore and learn through play. Based upon the principles of child development research, the daily curriculum includes active and quiet activities offered indoors and outside. We focus on supporting the children with the development of self-help skills, social/interpersonal skill, language and pre-literacy development, and a joy of learning and discovery through art, science, math and music.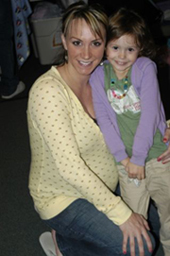 High quality, developmentally appropriate services are provided daily by well-qualified, dedicated teachers. Early childhood education students learning to become teachers of young children work in the classrooms as well. The children receive one-on-one support through a curriculum designed to meet their individual needs.

We do not offer religious instruction.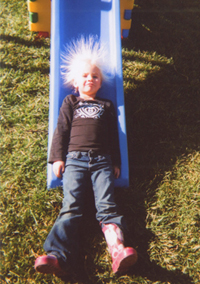 Daily Meal Services
Breakfast, lunch and afternoon snack are provided at no cost to all enrolled families. The Early Learning Center participates in the state and federally funded Child Care Food Program. Our Food Program Assistant considers special diets when planning the weekly menus and fresh fruit, vegetables, whole grains, low-fat, low sugar recipes are served daily.
Solano Community College Early Learning Center
4000 Suisun Valley Road
Buildings 200 & 200A
Fairfield, CA 94534
Phone: 707-864-7182
Fax: 707-646-2061

Community Care License Number:
483000791 and 480111003