Interactive Data
This page will contain links to our interactive data sets. The data is distributed via Tableau Public. Worksheets contain a range of student, course and equity data sets.

Interactive data for program review is still provided internally and can be accessed by contacting Office of Research and Planning or Program Review Coordinator Ferdinanda Florence

We can also produce custom worksheets and views based on your data. Please contact us for a discussion at research@solano.edu.
Online Factbook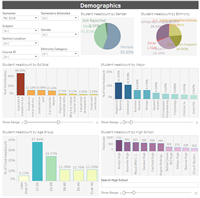 This worksheet contains demographic, student success, distance education and graduation data. The data can be filtered on a number of academic and student dimensions.
Online Factbook Worksheet (opens in a new window)
---
Enrollment Management Data
Contains extensive enrollment management data. This includes Full Time Equivalent Students (FTES), enrollments, fill rates and Full Time Equivalent Faculty (FTEF) data. Information can be filtered by a number of dimensions including location, delivery methods and disciplines.
Enrollment Management (opens in a new window)
---
Student Equity Data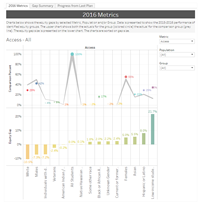 This data provides a complete update of the Student Equity Plan data. Includes a full set of metrics for 2016/2017, a summary gap analysis as well as a progress report based on the 2014 plan.
Student Equity Data (opens in a new window)
---
Labor Market Data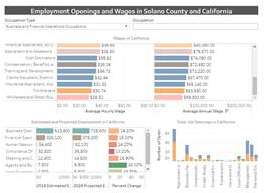 This worksheet contains Labor Market data for Solano County and California. Includes wage, openings and job growth data by occupation.
Labor Market Data (opens in a new window)