President's Office
Welcome to the Solano Community College (SCC) Web site.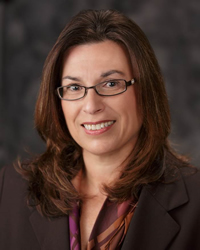 SCC has provided higher education opportunities in Solano County since 1945. Whether you are beginning your college education, continuing it, or resuming your education, SCC provides an environment that is both nurturing and academically challenging.

Our outstanding faculty remain current in their disciplines and continually upgrade the curriculum to meet the needs of individuals in programs designed for four-year college/university transfer, in basic skills, or in professional and career training programs. Whether your goal is to earn a Baccalaureate degree, an Associate degree, a Certificate, to improve your employment opportunities, or to engage in lifelong learning, Solano Community College is committed to helping you reach that goal.

As a student at SCC, you can select from day, evening, and weekend classes offered over a full semester, a few weeks, or even a few weekends. Classes are offered at the Fairfield campus, Vacaville Center, Vallejo Center, Travis University Center, and online.

If you are looking for an excellent education provided by supportive faculty and staff, I encourage you to enroll at SCC. Your enrollment represents your commitment not only to your personal growth, but to the betterment of our community. If you are a parent looking for an affordable and quality education for your son or daughter, please visit Solano Community College. SCC offers small classes, attentive faculty and staff, and outstanding opportunities close to home. Beginning in Fall 2017, SCC will be one of fifteen California community colleges to offer a baccalaureate degree. All of this for just $46 per unit.

I invite you to visit us on the web, or at one of our three locations to learn more about Solano Community College and all that we have to offer.
---
Dr. Celia Esposito-Noy
Superintendent/President
E-mail:Celia.Esposito-Noy@solano.edu
General Office Information
Sandra Therrien
Executive Coordinator
E-mail:Alexandra.Therrien@solano.edu
Phone: 707.864.7000 ext. 7299

Office Location: 4000 Suisun Valley Rd, Fairfield, CA 94534