How to Apply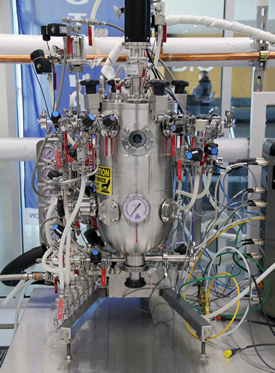 You will need to complete an application for enrollment in SCC's Biomanufacturing Baccalaureate program.

A clean and easy-to-read copy of your unofficial transcripts is required in the online application. If you have taken courses from another college or institution, official transcripts need to be sent in addition to uploading your unofficial transcripts, to this address:

Solano Community College
Office of Admissions and Records
ATTN: Biomanufacturing Program
4000 Suisun Valley Road
Fairfield, CA 94534-3197

You may also hand-deliver official transcripts that are in a sealed, unopened envelope to the Admissions & Records office at Solano's Fairfield campus, Building 400.

Please complete the steps below, and review the links under "Further Information" for course curriculum and program timelines.

If you have any additional questions, please email biomanufacturing@solano.edu with your inquiry and contact information. We will be happy to assist you.
STEP 2: Please have the following information on hand:
Your unofficial transcripts
Your Solano Student ID Number
Further Information
Please review the Biomanufacturing Baccalaureate Course Curriculum and Program Timeline to find out Bachelor of Science degree requirements:
Graduation and Petition for Degree Information
Please submit petition for degree and degree evaluation forms to Admissions and Records by March 15th