Extended Opportunity Programs and Services (EOPS)
Welcome to the EOPS Program at Solano Community College.
Fall 2022 application now OPEN!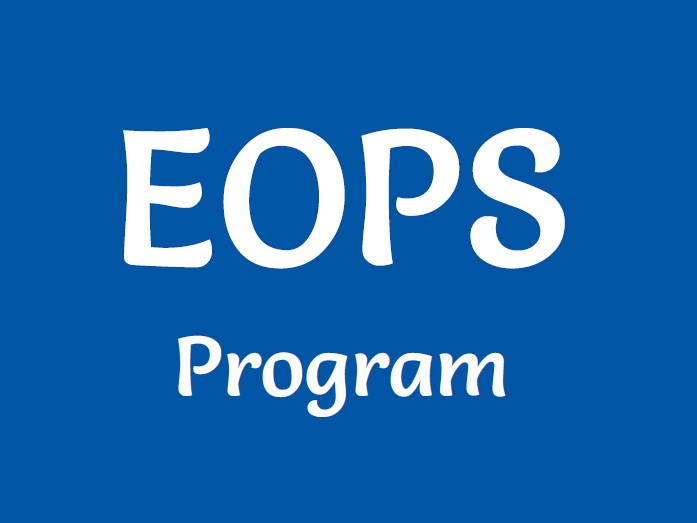 The best way to contact us is by email to EOPS@solano.edu or (707) 864-7000 ext. 4444
(leave a message with your name, Solano student ID#, and phone number, if you get voicemail).
Hablamos Español - Escribenos a EOPS@solano.edu

The EOPS program's primary goal is to encourage the enrollment, retention and transfer of students disadvantaged by language, social, economic and educational circumstances, and to facilitate the successful completion of their goals and objectives in college.

EOPS provides students with support services that includes counseling, Student Educational Plan (SEP), program review requirements, referrals, and financial assistance (contingent on the availability of EOPS funds), EOPS Lab, EOPS Library, and other student success assistance. Our EOPS students will receive focused assistance related to their academic planning and career goals.

If you have any questions, please send us an email (EOPS@solano.edu) or call us at (707) 864-7000 ext. 4444.
---
EOPS Counseling Drop-In Schedule
Mondays to Thursdays
10:00-10:30am and 2:00-2:30pm

REMEMBER: If you are 10 or more minutes late for your Counseling appointments, you MUST reschedule.
---
EOPS Summer Hours (Tues. May 31 - Fri. July 29)
**EOPS will be closed Fri. May 27**
Located in Building 400, 2nd Floor, Room 426
Office hours
| | |
| --- | --- |
| Monday | 8:30 am - 5:00 pm- Remote Services Only |
| Tuesday | 10:00am - 4:00pm In-Person Front Desk Open (Remote Services available 8:30 am - 5:00 pm) |
| Wednesday | 10:00am - 4:00pm In-Person Front Desk Open (Remote Services available 8:30 am - 5:00 pm) |
| Thursday | 10:00am - 4:00pm In-Person Front Desk Open (Remote Services available 8:30 am - 5:00 pm) |
| Friday | 8:30 am - 5:00 pm- Remote Services Only |
---