News and Activities
Information for Spring 2022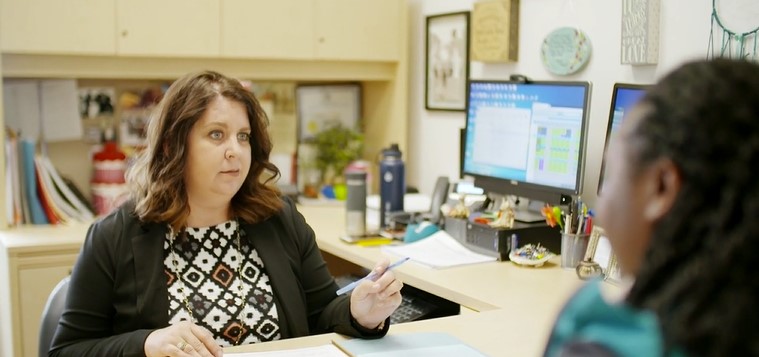 EOPS Counseling Services

EOPS Counseling service will resume on Tuesday, January 11th.
All EOPS Counseling services for Spring 2022 will continue to be provided by phone calls or Zoom meetings, until further notice.
NEW Srping 2022 EOPS STUDENTS:

You will be contacted to be scheduled for your first appointment.

CONTINUING EOPS STUDENTS

You can contact our office beginning January 11th to schedule your 1st appointment, which will be scheduled for February.
If you have problems with your classes or registration, please contact our office at eops@solano.edu or (707) 864-7000 ext. 4444, and we will schedule your first appointment for February.
Due the COVID pandemic, our Counseling hours are limited. It's critical that you don't miss your appointments.
---
EOPS Email Newsletter
If you are part of EOPS and are not receiving these email newsletters to your Solano email or personal email, please contact the EOPS office to be added.
---
EOPS Grants

EOPS students will receive an EOPS Grant for the current Academic Year. The amount will be determined and informed via email. This amount will be split

into four

disbursements.
Please note disbursement dates below:

Fall: Last week of September & Mid-November

Spring: First week of March & Mid-April
IMPORTANT: You might not receive EOPS Grants if you haven't submitted and gotten approval of a FAFSA application for the current academic year, and/or if you dropped classes to less than 6 units during each semester.
---
Book Services

Since we won't be able to provide paper-made EOPS Book Vouchers this year, we will provide an EOPS Digital Book Voucher (or Credit with the SCC Bookstore):
Digital Book Voucher (Credit at the Bookstore)
We will send a list with all our New and Continuing EOPS students names and ID numbers to the SCC Bookstore. This will create an internal Digital Book Credit that you can use to remotely purchase your books or physically purchase your books ONLY at the SCC Bookstore Website.

There is NO a physical Book Voucher that you need to receive from us or be printed. All your information will be internally available at the Bookstore.
ONLINE PURCHASING: When you go through the process of purchasing your books online at the SCC Bookstore Website, you will need to use the "Financial Aid" option at the checkout page. After entering your Solano ID and your name, your Book Voucher will be applied.
There is no a cash transaction involved unless you exceed the provided credit amount. In this case, you will need to pay the difference with a regular payment option.
For more information please review this tutorial: EOPS Book Credit Purchase Tutorial

If you have questions or issues during your on-line purchase, you can contact the SCC Bookstore at

707 864 7111

IN-PERSON PURCHASING: If you choose to purchase your books in person at the bookstore, please confirm their open hours before going to campus. You will need to bring your student ID or another photo ID and tell them your student ID# during the purchase, saying this if for the "EOPS Bookstore Credit". You are responsible for any purchase amount over the bookstore credit amount.
EOPS Book Credit Purchase Tutorial
---