Fire Academy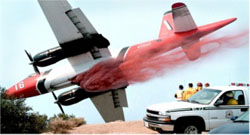 Our Fire Technology Academy is a 720 hour course containing the contents of Solano Community College's FIRE 115, 123, 124, 125, 126, 127, 129, 130, 131, and 83 and Certification of State Fire Marshal courses of I-200, Fire Control 3A, Confined Space Awareness, Rescue Systems I, Low Angle Rope Rescue Operations, Auto Extrication, Fire Fighter Survival, RIC Operations, American Red Cross EMS First Responder for the Professional, and State Fire Marshal Certified Wildland courses of S-190, S-130, and CALFIRE 67 Hour Basic Course.

Successful students who maintained at least an 80% score on each unit and subject covered in this course may become eligible for certification by the State Fire Marshal as a Firefighter I pending a required internship with a recognized fire entity. You must hold an internship or employment with a Fire entity before becoming 'certified' by the State.
The pre-requisites for the FIRE 140 course are completion of our (Solano Community College's) FIRE 050 with a "C" or better and FIRE/PE 083 ("C" or better) or a current CPAT card.


For More Information Contact
Brian Preciado
Fire Academy Director
Brian.Preciado@Solano.edu
(707) 864-7000 ext 4582