Fire Academy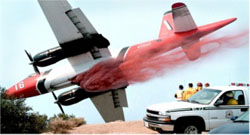 The Solano Community College Fire Academy is a course providing approximately 720 hours of lecture combined with hands on training. This a California State Fire Marshal accredited course following the FF I Curriculum. The Student will receive certification of State Fire Marshal courses in Auto Extrication, Confined Space Rescue Awareness, Fire Control 3A, Firefighter Survival, Low Angle Rope Rescue Operations, ICS 200, S-130 Firefighter Training, S-190 Wildland Course, and Hazardous Materials First Responder Operations/Decontamination.
Prerequisite to registering and acceptance into this course is a current (within a one year period) CPAT card, completion of Fire 50, Fire 101, Fire 128, and current CPR certificate, or an equivalent course from another college. There is no application process, acceptance into this course in based upon time of registering. Students who maintain a passing score throughout all facets of the Academy will become eligible for certification by the State Fire Marshal as a Firefighter I pending required experience with a recognized fire entity.
Estimated Fire Academy Training Expenses in addition to registration costs are approximately $1,200.00. This cost covers the California State Fire Marshall Certificates, required manuals, CalFire course, CSTI HazMat Certificates, required textbook, and uniforms. This cost is subject to change based on current market costs.
*Note – Students will not be able to register without current CPAT card. Should a student be currently enrolled in any one of the above required courses in the semester prior to the Fire 140 starting, they will need verification from their instructor of their current participation and good standing in said course.
For More Information Contact
Brian Preciado
Fire Academy Director
Brian.Preciado@Solano.edu
(707) 864-7000 ext 4582