Vallejo Center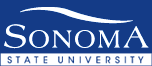 Sonoma State University offers an upper-division program at Solano Community College, Vallejo Center, leading to a Bachelor of Arts in Liberal Studies. The program offers a wide variety of courses from the social sciences, humanities, and natural sciences. Courses taught by SSU faculty are scheduled evenings, weekends, and online for the working student. Please use this link to the Sonoma State website for additional information: Sonoma.edu
Sonoma State Liberal Studies BA
It is with great pleasure that we invite you to the Vallejo Campus.
Solano Community College Vallejo Center is one of two centers in the Solano Community College District (SCCD). Another center is located in Vacaville, CA. The Vallejo Center provides on-site classes, services, and access for students in their community. To this end, the Center offers Fall, Spring, and Summer classes, admissions and registration assistance, academic counseling, financial aid intake, tutoring, library, and other student support services.
We strive to provide a friendly and safe atmosphere in state-of-the-art facilities for new or returning college students, including K-12 special admit students. Our faculty and office staff provide education and services that lead to college degrees, certificates, improved job skills, transfer to four-year universities, and personal enrichment.
The Vallejo Center first offered classes at the JFK Library, Vallejo, prior to the opening of Spring 2008 classes in the facility located at 545 Columbus Parkway. The Vallejo campus has grown to include the Auto Tech Center, located nearby at 1687 N. Ascot Parkway, which opened in Fall 2017. In addition, the Vallejo Center, in partnership with Sonoma State University, offers courses leading to bachelor's degrees in Liberal Studies and most recently in Business Administration (beginning Fall 2020).
It is never too soon (or too late!) to make Solano Community College your college of choice. Please join us at the Vallejo Center.