About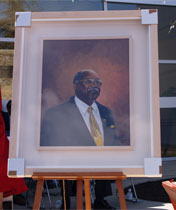 The Solano Community College Vallejo Center opened on September 15, 2007. The Vallejo Campus is comprised of two sites: the Vallejo Center and the Automotive Technology Center. Located at 535 Columbus Parkway, the Vallejo Center is situated on a 10-acre site that includes eight classrooms; two computer laboratory rooms; a learning support center which provides library and tutoring services; two science laboratories; a large lecture hall; conference room; faculty and counseling offices; and a 3,762 square foot multi-purpose room. The Vallejo Center can accommodate up to 3,000 students.
The campus also includes the Automotive Technology Center located at 1687 N. Ascot Parkway. This 31,000 square foot facility houses automotive technology, alternative fuel, and hybrid vehicle maintenance training. The state-of-the-art facility includes classroom space; a computer laboratory; instructional bays; and stations for alignments, dynamometer, smog, and other automotive services. The facility can accommodate 400 students. The 8.5-acre site includes additional acreage for future expansion.
The Vallejo Campus offers an array of courses leading to two-year associate degrees and certificates, employment and transfer to a four-year university, including the sciences, mathematics, English, communications, fire technology, emergency medical technician, fine and applied arts, history, health occupations, kinesiology, sociology, political science, foreign languages, business, art history, career technical education, behavioral sciences, and child development and family studies. The Vallejo Center also offers Bachelor of Arts degree programs in Liberal Studies and Business Administration (beginning Fall 2020), in partnership with Sonoma State University.